This recipe is 100% my very own original creation. If you choose to share it, give the credit due!
Cherry Chocolate Grizzly Treats (Paleo)
by Jacob Fisher
8 Tbsp Coconut Oil, melted but not hot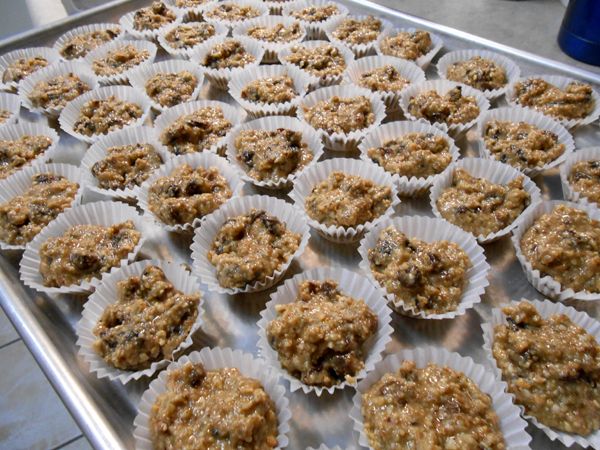 1/2 c. Raw Honey (or brown sugar = remember: this is a TREAT, not a meal)
1 1/4 c. Almonds, Roasted/Salted
1 c. Cashews, Raw
3/4 c. Walnuts, Raw
1 c. Sunflower Meats, Roasted/Salted
1 c. Coconut Meal -or- 2 c. Coconut Chips
1 1/2 c. Dried Cherries
1 Tbsp. Vanilla Extract
3/4 c. Hershey's Special Dark Chocolate Chips -or- Enjoy Life brand
1/2 tsp. Cinnamon (optional)
48-50 Mini Cupcake Papers
Melt coconut oil in a large bowl in the microwave (30 seconds should suffice). Add raw honey (or brown sugar) and stir to combine.
In a food processor, combine almonds, cashews, walnuts, sunflower meats, and coconut. Process until a fine meal is formed (should start to clump, but NOT near nut butter consistency). Add dried cherries to the food processor and process until well combined and cherries are chopped to half or quarter their original size.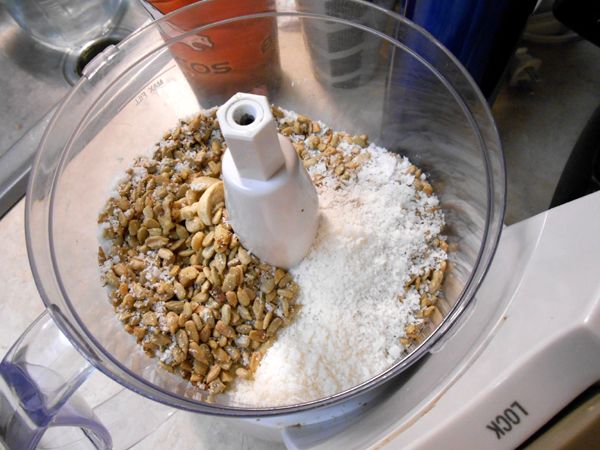 Add the nut and cherry mixture from the food processor to the large bowl with the oil and honey. Also add vanilla, chocolate chips, and cinnamon (optional). Stir until well combined. (If you have a Danish dough whisk it will work brilliantly for this task.)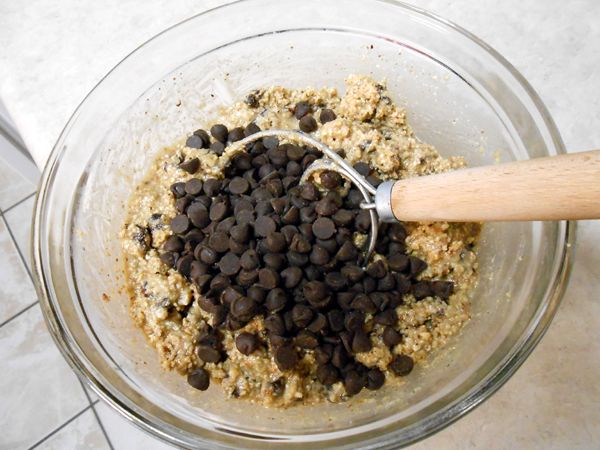 Make room in your freezer for a sheet pan to set level. Assemble mini cupcake papers on the sheet pan.
Drop by heaping teaspoon into the cupcake papers. Place Grizzly Treats in freezer for approximately 15 minutes or until hardened.
Remove treats from sheet pan and store in a Gladware container in the freezer. Eat directly from the freezer! Nom nom!
Makes 48-50 treats*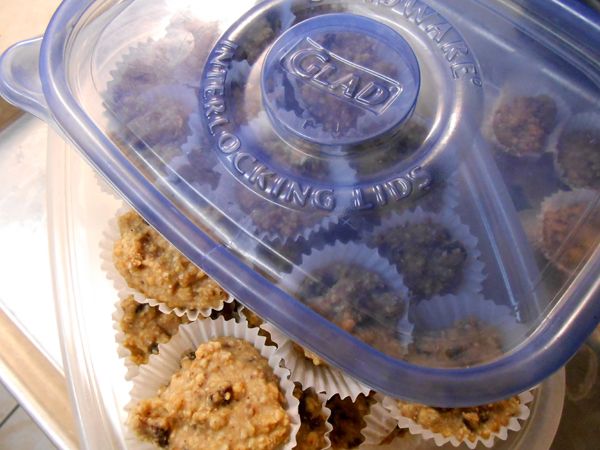 *I usually eat three (3) treats post workout on my drive home. This is part of my carb backloading regiment.
Nutritional Info:
    Serving of 3 = kCal 336  CHO 24g  Fib 6g  FAT 30g   PRO 9g
    Individually = kCal 113  CHO  8g  Fib 2g  FAT 10g   PRO 3g